To the Graduating Class of 2020 and the 1st Cohort of Cooperman College Scholars!
In 2016 The College of New Jersey welcomed the first cohort of Cooperman College Scholars to campus.  Cooperman College Scholars is a program that supports academically talented, highly motivated students with financial need from Essex County, New Jersey, in their efforts to attain a four-year college degree.  The program provides a three-week Summer Academy, a scholarship to attend college, as well as mentoring and other resources to ease the transition to college and support each Scholar's success. The Class of 2020 includes sixteen scholars who began the journey and now are TCNJ alumni!  We celebrate their success and future endeavors!
Congratulations from Mr. Marvin Carter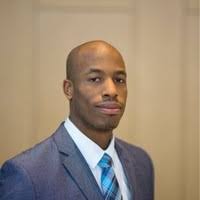 "Enjoy it all, it goes by faster than you know" remember us telling you that while in Eickhoff? Did we lie? It felt like a few months ago you were excited to come and build your futures here at TCNJ and decision day was upon us. Then all of the excitement began, followed by an uncertainty of how this huge decision would impact your future. Once you were here, I met some of you at the door as your Residence Director in Wolfe Hall and others I met throughout the year. By your choice to attend TCNJ you paved the way for so many after you, not just in Summer Academy but also on campus. You took on leadership positions which meant bringing back old organizations and causing them to flourish, pushing change, encouraging self-advocacy, and modeling student engagement. Many of you have gone on to leave a positive impact on campus that will resonate for years to come.
I am proud to have been able to watch your growth and successes. It can not be understated that you all were the beginning of an amazing initiative and no one can ever take the trailblazing you have done.
Congratulations from Ms. Ivonne Cruz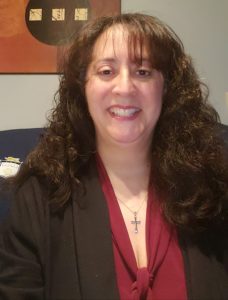 Congratulations from Dr. Jackson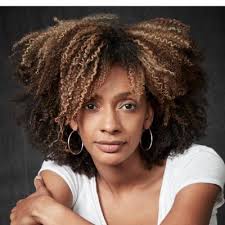 Congratulations from Dr. Williams

GRADUATING SENIORS
Amanda de Oliveira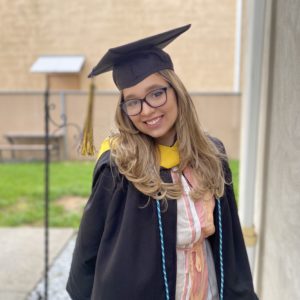 Major: Public Health
Minor: Psychology
High School: Technology High School
Post-Graduation Plans: Working at Clara Maass Medical Center as an Emergency Technician, this job will allow me to gain the patient hours needed to apply to Physician Assistant (PA) school (master's program) which I plan on applying during the 2021-2022 cycle.
Angel Nacipucha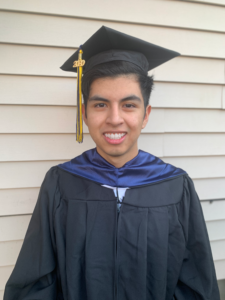 Major: Interactive Multimedia
Minor: Marketing
High School: Technology High School
Aydan Burgess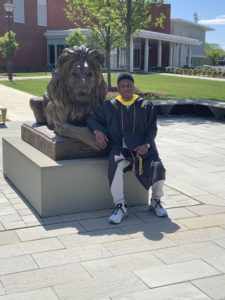 Major: Business Management
High School: East Orange STEM Academy
Post-Graduation Plans: Internship at The Children's Place, serving in their supply chain division at their headquarters in Secaucus.
Bianna Dixon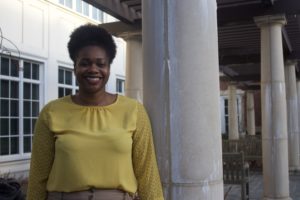 Major: Accounting and Information Systems
High School: North Star Academy College Preparatory High School
Post-Graduation Plans: Law School (Fall 2021)
Danyelle Underdue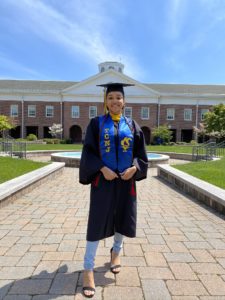 Major: Biology
Minor: Chemistry
High School: Science Park High School
Post-Graduation Plans: Internship or employment at a large pharmaceutical company
Ine'a Smith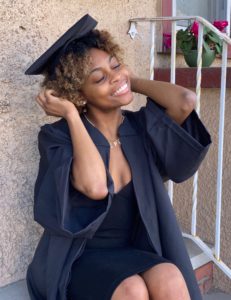 Major: Self Designed – Literary, Visual, And Performing Arts
Minor: African American Studies
High School: University High School
Post-Graduation Plans: Teaching 6th grade English in New Orleans through Teach For America.
Seddrick Kumal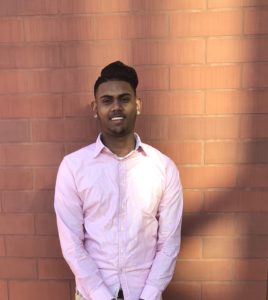 Major: Business Management
High School: North Star Academy
Post-Graduation Plans: Searching for a job and moving out.
Shaniqua Dawes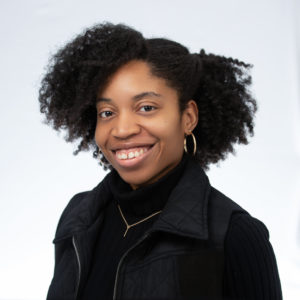 Major: Visual Arts with Specialization in Graphic Design
Minor: Creative Writing
High School: Cicely L. Tyson Community School of Performing and Fine Arts
Post-Graduation Plans: Full Time Employment
Shanise Curry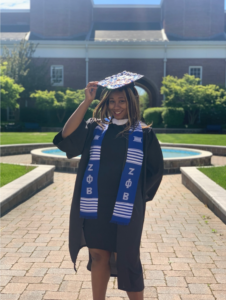 Major: Psychology
Minor: Pre-Med Track
High School: STEM Academy
Post-Graduation Plans: Work as a medical assistant and then go to Physician Assistant School in 2021-2022
Sherida Hinckson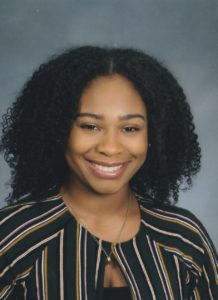 Major: Accounting and Information Systems
Minor: Spanish
High School: Bloomfield Vocational and Technical High School
Post-Graduation Plans: Auditor at Ernst and Young (EY) — Wealth and Asset Management
Welington Jimenez
Major: Finance
High School: West Caldwell Tech
Post-Graduation Plans: Starting a position as a financial advisor for Mass Mutual
COOPERMAN GRADUATES NOT LISTED ABOVE
Gusvernande Jean-Baptiste
Isaiah Reyes
Ismail Hinds
Jeff Moise
Martins Osasuwen
CONGRATULATIONS TO ALL OTHER GRADUATING SENIORS!